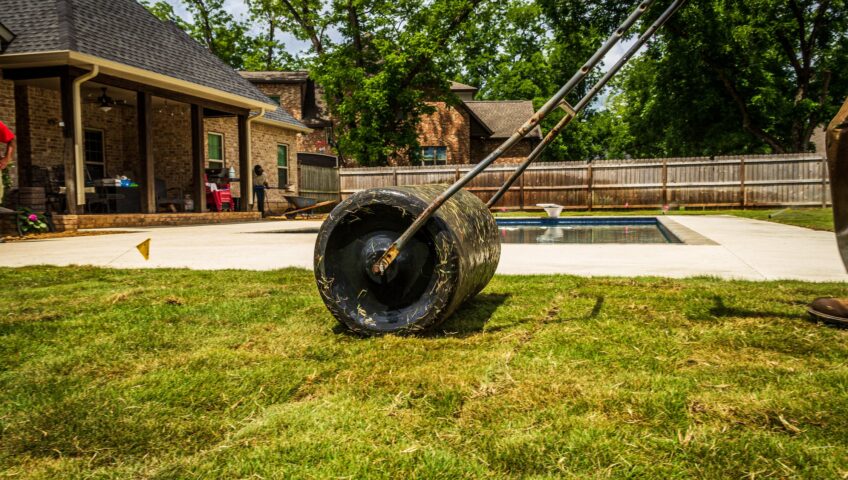 At a glance, upgrading your landscape can seem like a somewhat daunting task, especially if you are not a green thumb. However, you do not have to perform a complete overhaul of your landscape to change it and upgrade it. There are a number of simple things you can do that are easy and will help you put the best face on your yard.
As one of the leading commercial landscaping services in Toronto, the team from Hank Deenen Landscaping Limited has collected five easy landscape upgrades here that even the novice can do.
1. Freshen up Your Deck, Sidewalks, or Fence
One relatively easy way to breathe new life into your landscape is by giving some of its hardscaping features, like decks, sidewalks, or fences, a facelift. If you have peeling paint or sagging areas on your deck or fence, these can be easy cosmetic repairs that can do wonders for your landscape's appearance. Staining your deck or a simple pressure washing may be all it takes to bring your landscape up to date.
2. Pruning Trees & Shrubs
Like most things around the property, your plants and shrubs will require occasional maintenance to look their best. Pruning and trimming overgrown plants and shrubs will help your landscape look less cluttered and more well-maintained. Doing so will also help encourage new growth. However, if you are unsure about caring for your plants on your own, consulting with a landscaping expert can be helpful.
3. Implement a Landscaping Program
Many landscaping companies, Hank Deenen Landscaping Limited included, offer year-round, personalized landscaping programs to help keep your property at its best. Implementing a landscape maintenance program can ensure that your grass is aerated when needed, your plants and shrubs are pruned and properly maintained, and more.
4. Add Some Perennials
Planting new additions to your property's garden during the spring can be a fun, easy way to add colour and new features to your landscape. Planting perennials is often a good idea because not only do they add colour to your landscape, but can attract pollinating insects that will also help gardens and other features thrive all year round.
5. Planting Trees & Shrubs
Much like the point above, adding new trees or shrubs to your property's landscape can be another great way to improve upon it. Do a bit of research into what native plants and shrubs will thrive in your area and then choose the ones you like best. There are a number of ornamental trees and evergreens well-suited to the Scarborough climate that, once they reach maturity, can even help you reduce your energy bills, add shade, and more.
Contact Hank Deenen Landscaping Limited today for Landscaping Services in Toronto
If you need help maintaining your commercial landscape, Hank Deenen Landscaping Limited can help. We specialize in grounds maintenance, as well as landscaping upgrades to keep your property looking its best.
Contact us online today or call (416) 757-3218 for a quote.